Watch The Rock Singing Christmas Karaoke In A Onesie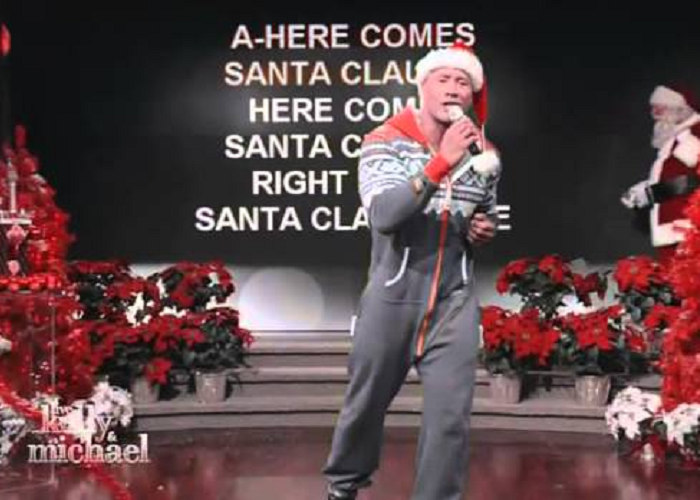 |
The famous actor and wrestler Dwayne Johnson a.k.a "The Rock" has officially performed a Christmas karaoke with his rendition of "Here Comes Santa Claus" on Live With Michael & Kelly!
Watch The Rock Singing Christmas Karaoke In A Onesie
Did you like the video?! Well, then share it right now with your family and friends!