Watch Fifty Accents Of Grey With Jamie Dornan And Jimmy Fallon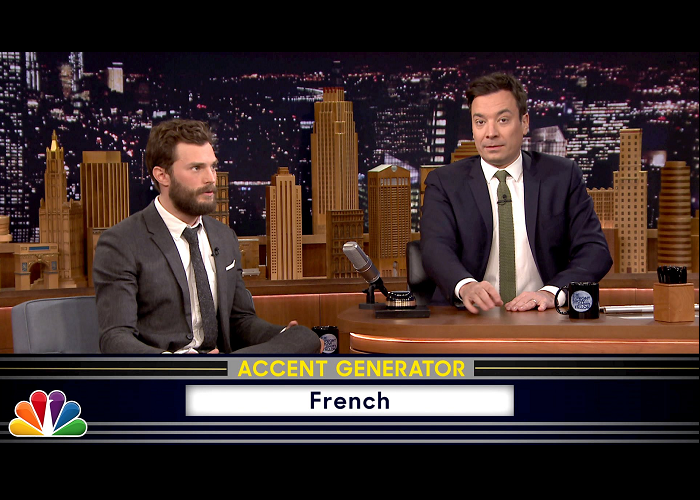 |
It's another show of Jimmy Fallon hosting Fifty Shades of Grey star "Jamie Dornan" which they take turns reading lines from the novel behind the movie using different accents! Watch and laugh!
Watch Fifty Accents Of Grey With Jamie Dornan And Jimmy Fallon
See Bill Gates As He Drinks Water Made From Human Waste
Did you like the video?! Well, then share it right now with your family and friends!