This Young Impala Really Wants To Become Friend With The Leopard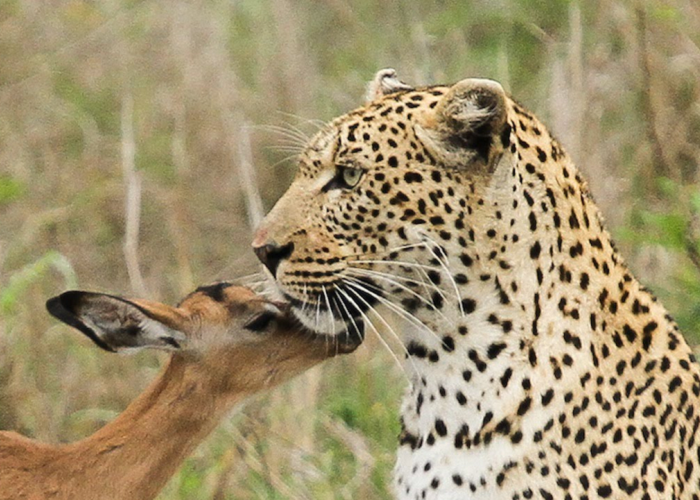 |
Usually an interaction between an antelope and a wild cat such as a leopard is not possible in the nature, but this bizarre yet temporary relationship has been caught on camera in the Kruger National Park, South Africa. Watch!
This Young Impala Really Wants To Become Friend With The Leopard
Did you like the video?! Well, then share it right now with your family and friends!