This Pomeranian Dog Really Loves Watermelon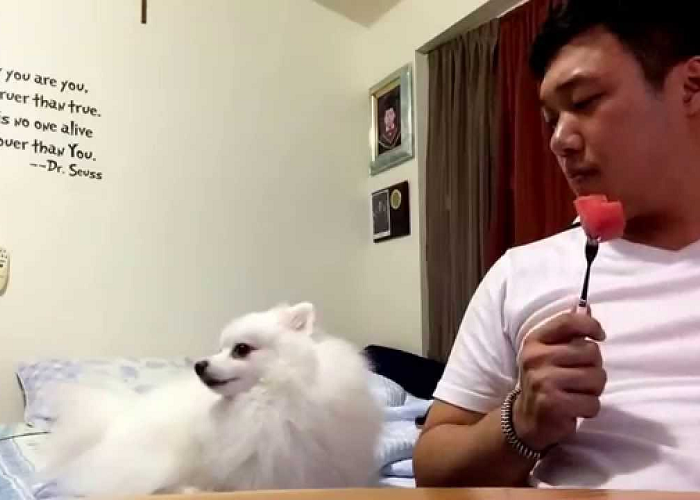 |
The dog's name is Kooroo and he really loves fruits especially watermelon. But, he avoids eye contact with you if we tell him no. Watch this funny video now!
This Pomeranian Dog Really Loves Watermelon
Did you like the video?! Well, then share it right now with your family and friends!