This Dog Steals The Show From Weatherman During The Weather Forecast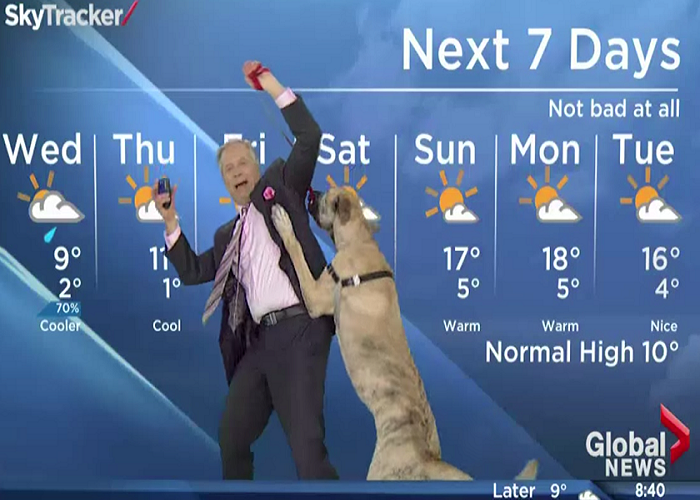 |
The weatherman has a strange guest during the weather forecast, a dog called Ripple. Ripple is not a gentle guest, though. See what he does!
This Dog Steals The Show From Weatherman During The Weather Forecast
Did you like the video?! Well, then share it right now with your family and friends!