The Lady Gets Massage From A Cute Baby Elephant In Thailand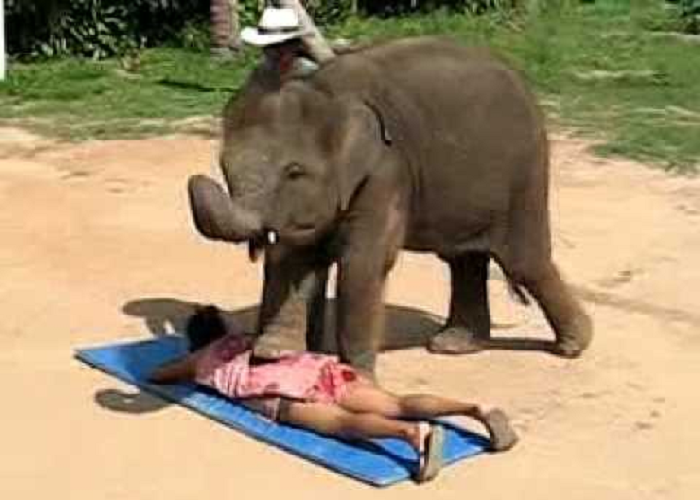 |
Getting a Thai massage while you're in Thailand is a must-have activity. But, sometimes the massage is performed by a strange masseur, for example an elephant. Watch if you don't believe that!
The Lady Gets Massage From A Cute Baby Elephant In Thailand
Did you like the video?! Well, then share it right now with your family and friends!