The Guy Remains Calmly Seated In The Middle Of A Restaurant Fight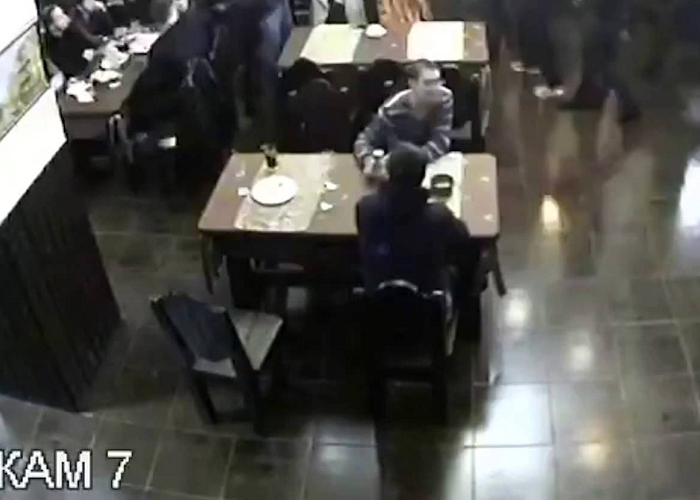 |
It's just another day in Russia and a guy is sitting in a restaurant having his drink while over 30 armed masked men enter the restaurant and start a fight! Watch the video!
The Guy Remains Calmly Seated In The Middle Of A Restaurant Fight
Did you like the video?! Well, then share it right now with your family and friends!