See This Barber Cutting Hair With A Samurai Sword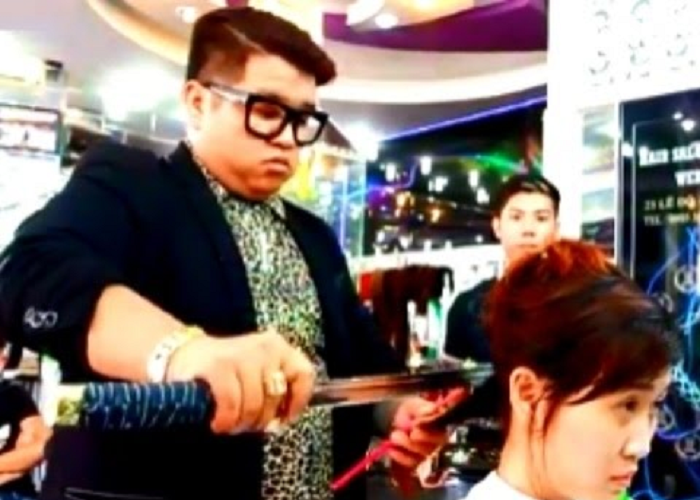 |
This guy is famous in Vietnam because of his special ability, he cuts people hair with an unexpected instrument, Wakizashi, a model of Japanese traditional sword. Watch the video now!
See This Barber Cutting Hair With A Samurai Sword
Did you like the video?! Well, then share it right now with your family and friends!