Look At Passengers Pushing The Aircraft In Russia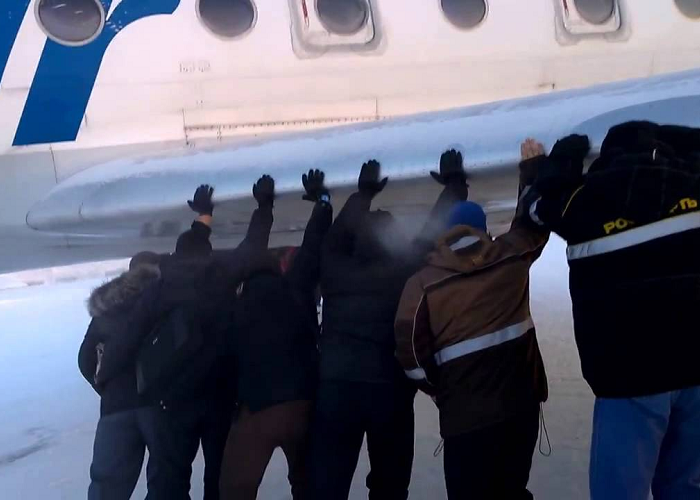 |
It is winter and everywhere is covered by snow in Russia even at Igarka airport. The aircraft is frozen on tarmac and there is only one solution to get it out. Watch!
Look At Passengers Pushing The Aircraft In Russia
Did you like the video?! Well, then share it right now with your family and friends!