A Group Of Workers Hammer A Tent Peg In Perfect Harmony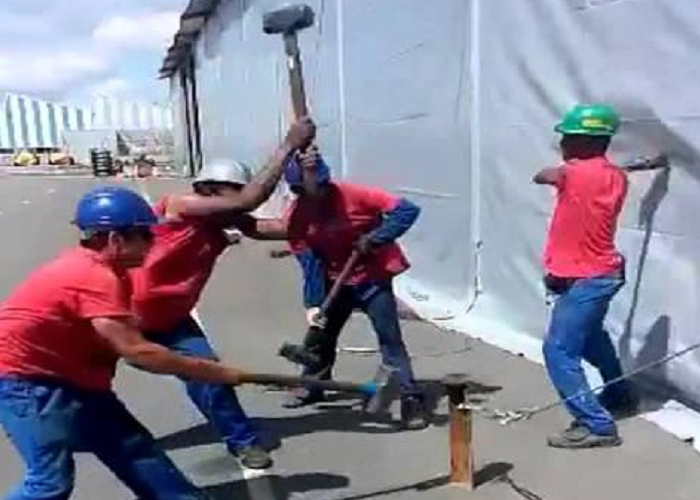 |
Teamwork is always the best option even if you have the most boring job. Watch how these smart guys cooperate with each other in an epic way!
A Group Of Workers Hammer A Tent Peg In Perfect Harmony
Did you like the video?! Well, then share it right now with your family and friends!